OUR DAUGHTERS:
Doodlebaby's "Piri"
WALA 00046286, ALAEU-11113
Piri is a very sweet girl, a mini (42 cm), with beautiful, caramel-colored, curly soft fleece coat. She is kind with everyone. calm in nature, loves kids and exploring the world. She is very friendly, she loves being close to people.
Raisdoodles Lady Penelope "Pamacs"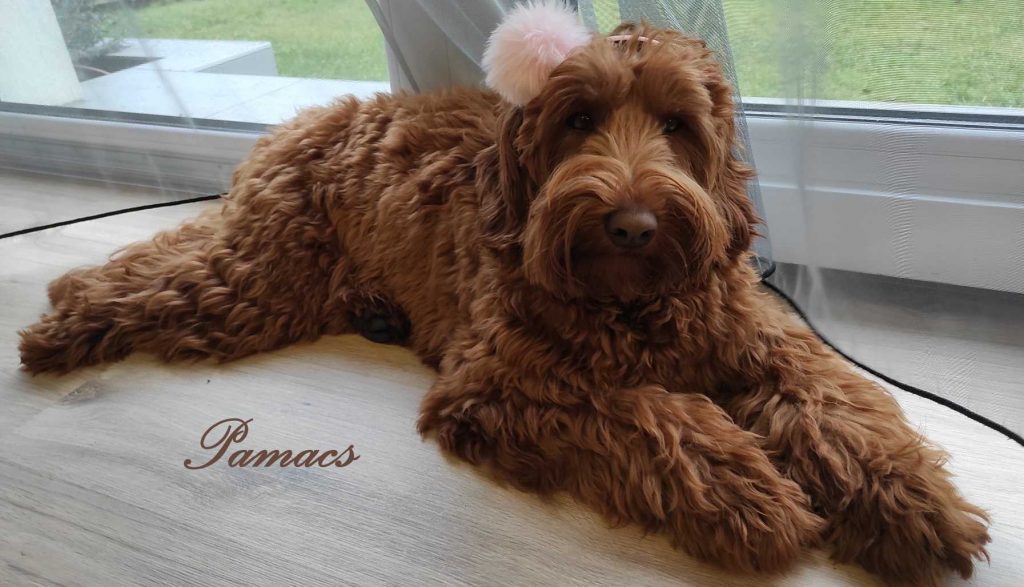 WALA 00046287
Pamacs is a lovely teddy bear, (mini 42 cm), with a beautiful red wavy fleece coat. Pamacs is always cheerful, he likes to play and walk with the child. He needs attention, time to spend with his family.
BOY:
Australian Labradoodle of Ireland "Kion"
WALA 00066214, ALAEU-14540
Kion is a medium red boy with a very soft wavy coat. He is kind and funny but very smart, attentive and calm. He needs proximity and is very family-oriented and loves children.